(Schooners, Motor Vessels and Yachts owned by The Guy Earle:
Thomas S. Gorton, M.V. Salucan and the Earle Trader, Gertrude L. Thebaud. The Lila B. Boutillia also located on the Back of the older Canadian 100 Dollar Bill. The Lilla B. Boutilier is the twin sister ship to the Theresa E. Conner the Lunenburg NS museums Owned, The M.V.Alcala, S.S Arctic Eagle renamed the SS Kyle, Maneco ferry boat later renamed Teranova  , Lady Anderson and the Miss Newfoundland.  (1939) Lilla B. Boutilier, E.P. Theriault & Thersea E. Connor & chartered the John.A.Crosbie sealing the last year before he passed. Captain Guy Earle was Born in Carbonear NF on November 24 1917 and Died on February 19, 1968 and was Buried at St James Cemetery
Alcala, Lilla B Boutlier , Cape Bonavista , Cinderella, Clamer , Delawana, Earles Trader , Earles Transport , Effie Frederick , Finback, Gilleon and Gorton , Thomas S. Gorton, Granet , Ilex, Kyle ,Metemore, Pugwash, Round Hill , Polar Clipper , Selina Hardy , Tweedsmuir, and the Wheeler .
The Tweedsmuir up till about 2011 was afloat and owned by some heritage group in Nova Scotia. The owner before them was the fellow who owns the tour vessel Wanderbird that travels Nfld. and Labrador in season.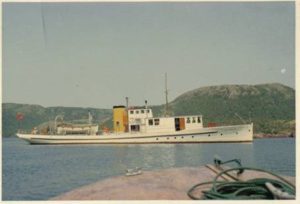 LADY ANDERSON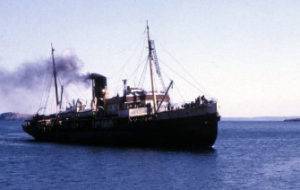 SS KYLE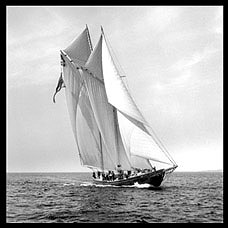 GERTUDE L. THEBAUD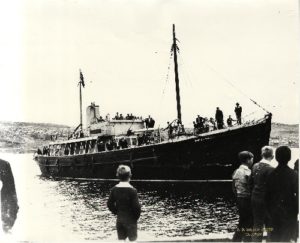 EARLE TRADER: The earles trader was lost in the carribbean with a load of fish by Captain Steve Penny from Carbonear..
‐-‐—————————————————————
The MV TRANSPORT ( not shown) was lost with Captain Bill Polic, she sprung a leak with a load of fertilizer off Nfld in winter bad weather.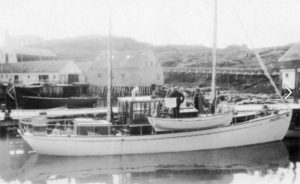 MISS  NEWFOUNDLAND